Recover Data From An Apple MacBook Hard Drive from 2008, 2009, 2010, 2011, or 2012
Seattle Data Recovery rescues files from 13", 15", 17" MacBooks manufactured from 2008 to 2012. MacBooks were sold with mechanical SATA hard drives until 2012. Some MacBooks have been upgraded from the hard drive to a SATA SSD drive.
SPECIAL! Guaranteed 100% File Recovery For Your 2008-2012 MacBook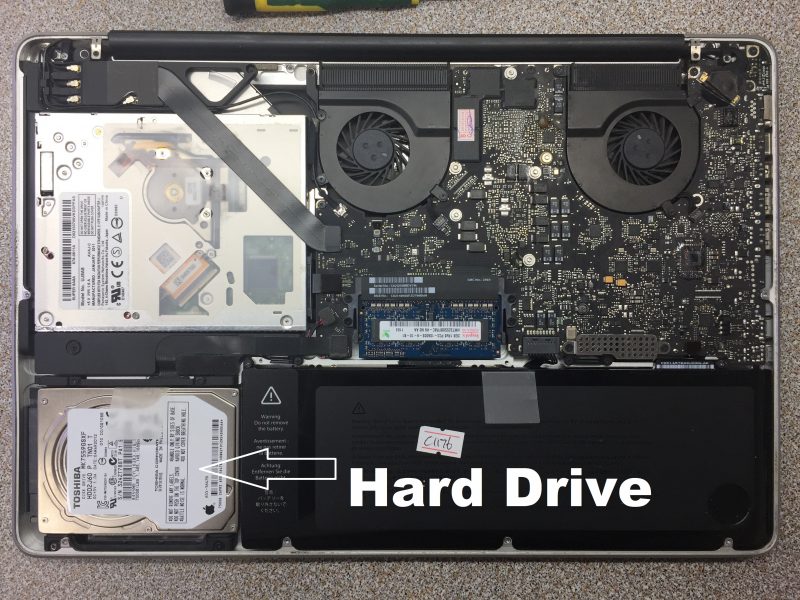 Follow these steps to remove a Mac SATA hard drive:
Use a Phillips screwdriver to remove the bottom case panel from your Mac.
Unscrew the hard drive bracket.
Disconnect the SATA cable
Remove the hard drive from your Mac.